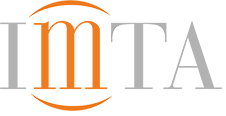 The IMTA offers an 11-week training course over a total of 440 hours. The course consists of four modules. Our courses teach physiotherapists to adopt a problem-orientated approach when treating patients with movement dysfunctions. In all of the courses participants examine and treat patients under supervision. The course instructors carry out practical demonstrations of patient treatment. In a variety of European countries IMTA courses are a prerequisite for obtaining a qualification in Orthopaedic Manual Therapy (OMT) in accordance with IFOMT guidelines (IFOMT = International Federation of Orthopaedic Manipulative Therapists).
Course content:
Introduction to the Maitland® -Concept within the framework of the biopsychological paradigm, clinical reasoning processes and evidence-based practice.
Analysis, interpretation and specific treatment of movement dysfunctions with particular focus on peripheral neurological mechanisms.
Examination and initial treatment of the spine and peripheral joints, including initial treatment of neural structures.
Application of Maitland® Concept when examining patients with movement system disorders.
Planning and implementing effective treatment.
Worth nine ECTS points
The course is conducted in English with Polish translation.
Registration for all parts with one group, payment of 500 EURO before each course.
Program Kursu do pobrania
Course dates:
Opinie kursantów
Na swój pierwszy tydzień Koncepcji Maitland trafiłam już nie jako 'świeżak', lecz po wielu innych kursach znanych metod/koncepcji. Patrząc wstecz muszę przyznać, że do tej pory nie spotkałam się ze szkoleniem tak kompleksowym! Od pierwszego tygodnia dostałam narzędzia, dzięki którym zyskałam dużo pewności siebie w pracy z pacjentem. Otworzyłam własny gabinet, potem następny... Właśnie skończyłam cały cykl szkolenia w ramach Koncepcji (11 tygodni), a przez te wszystkie lata Maitland był (i jest!) moim najlepszym partnerem klinicznym. Na kursach każdy z instruktorów (a jest to kadra na ultra- wysokim poziomie) dał nam gigantyczną dawkę wiedzy, a każdy zjazd był jak spotkanie z przyjaciółmi. Jeśli dopiero startujecie w branży i zastanawiacie się, jakie szkolenie wybrać, to serdecznie polecam właśnie Koncepcję Maitland. Czeka Was niezwykła przygoda! Pozdrawiam:)
- Daria, fizjoterapeutka z Gdańska
See other:
1. Choose course
/
2. Complete the data
/
3. Summary
500 Euro
Maitland Level 1