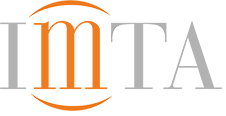 The IMTA offers an 11-week training course over a total of 440 hours. The course consists of four modules. Our courses teach physiotherapists to adopt a problem-orientated approach when treating patients with movement dysfunctions. In all of the courses participants examine and treat patients under supervision. The course instructors carry out practical demonstrations of patient treatment. In a variety of European countries IMTA courses are a prerequisite for obtaining a qualification in Orthopaedic Manual Therapy (OMT) in accordance with IFOMT guidelines (IFOMT = International Federation of Orthopaedic Manipulative Therapists).
Course content:
Further understanding of content of Level 1 and Level 2.
Advanced pain management and clinical reasoning, psychosocial aspects in examination and treatment.
Discussion of specific pathobiological risk factors
Principles, examination and treatment of dynamic control defects around the pelvis, hips and knees.
Examination and treatment of craniomandibular dysfunctions together with associated pain syndromes.
Examination and treatment of clinical syndromes such as shoulder instability, shoulder impingement and lumbar stenosis.
Advanced management and modifications of cervical instability.
Modifications and revisions regarding manipulation (grade V) of the spine.
Advanced clinical reasoning, problem solving and pain management strategies.
Course dates:
9. Pieter Westerhuis & Hugo Stam
3 - 7 May 2024
10. Thomas Horre & Maria Brugner-Seewald
2 - 6 October 2024
11. Renée de Ruijter & René Bakodi
21 - 25 February 2025
Sign in reserve list
1. Choose course
/
2. Complete the data
/
3. Summary